Have you decided to buy an investment property in Palm Beach County? With
more than seven million visitors yearly
, Palm Beach County is well-known for its soft white sand beaches, tranquil blue water, beautiful golf courses, and abundant cultural and historical attractions. With many choosing to stay for a few weeks or long term, Palm Beach County is one of the most desirable places in South Florida. Consider the following when investing in luxury real estate in Palm Beach County.
1. Location
Real estate agents harp on location because it is often the one attribute of a property that cannot be changed. While you can add extra square footage or replace the flooring, you cannot change a house's location or the amenities that are located close by. Since Palm Beach County is primarily a waterside community, its location is ideal for anyone searching for a boating and water lifestyle.

Within Palm Beach County are several different cities, each with distinctive vibes. For example, Boca Raton is a cultural paradise with various lavish shopping options and artsy museums. West Palm Beach is another locale with plenty of cultural and historical attractions. Consult your experienced real estate team in Palm Beach County to determine which location would be the best fit for you.
2. World-class amenities
Whether it is a single-family ranch-style beach home or a multi-family condo with private dock slips, many luxury homes support the boating and water lifestyle in Palm Beach County. For example, in a beach home, you might find private access to the beach, heated swimming pools, a private deck area with a bar and outdoor kitchen, and heated hardwood floors.

Other homes might support family living with ample space, a swimming pool, a jacuzzi, and easy access to various shopping, dining, schools, and other amenities. You might also consider West Palm Beach condos for sale that offer panoramic and unobstructed views of the gorgeous ocean from every window. Whether a home provides excellent water views or proximity to attractions, you need to consider what world-class amenities the investment property offers.
3. Consider the quality of construction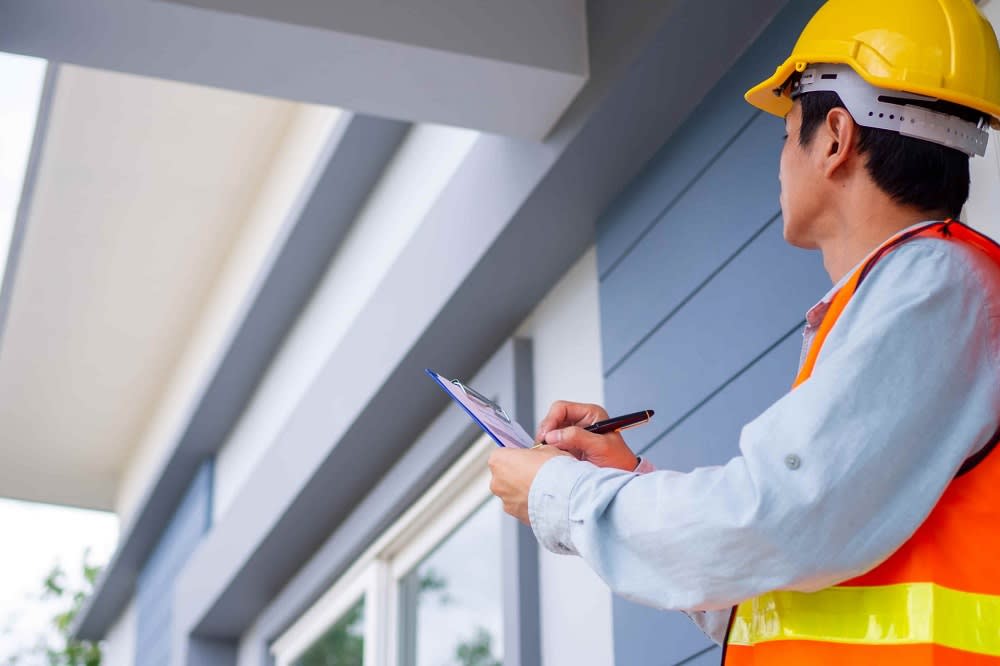 Photo courtesy of Shutterstock
Although most luxury homes have superior design and construction, it is still advisable to check the quality of construction and age of the home. Even though there are many new construction homes in Palm Beach County, there are also older homes. Furthermore, many homes may experience basic wear and tear from the environment's heat, humidity, and moisture.
To ensure that the prospective single-family home or multi-family condominium investment property will be livable, consider inspecting the home. An experienced
home inspector
will thoroughly evaluate the property and provide you with a comprehensive report. You can then use the information to determine if the property has any potential for appreciation and whether or not it would be a solid investment.
4. Look toward the future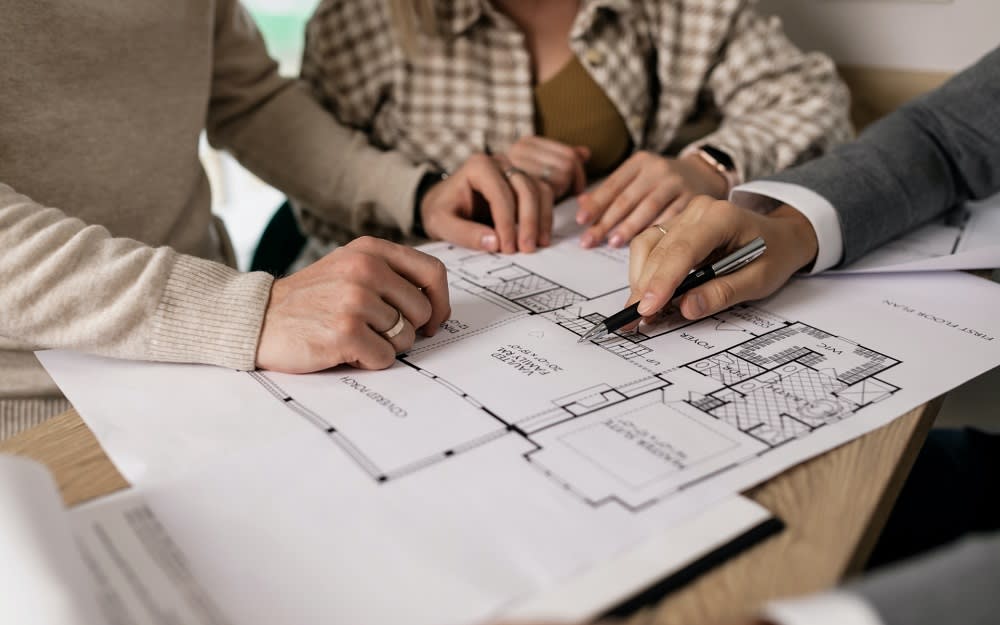 Real estate is constantly and rapidly changing. A property might be an excellent investment today; however, plans for construction and amenities can affect the property's value. You should visit the local city hall to see if there are any plans for new construction in the next five to 20 years.

Generally, schools and shopping areas can increase a property's value. If the property you are considering is in a quiet suburban neighborhood, but there are plans to build a new school, this could affect the traffic and the people who might one day choose to stay there. By considering what amenities are available now and what will be available in the future, you can make an educated guess on the quality of your investment. Always consult your Palm Beach County real estate agent for guidance on a property's potential.
5. Evaluate the real estate market
With the volatile nature of real estate, it is often hard to predict timing. Ultimately, the best time to buy or sell depends on your circumstances. For example, West Palm Beach is facing a strong
buyer's market
characterized by lower prices and homes staying on the market longer. With rising price increases, many homes sell within 30 days — excellent news for anyone investing in West Palm Beach real estate.
In such a market, you have more choices from a more extensive inventory pool as an investor. However, it is necessary to ensure that the financing and legal technicalities are in order. That way, the transaction will go through seamlessly. It can also help to have a real estate expert to guide you through the intricacies of the local luxury market, from closing to capitalizing on the investment property.
6. Work with a knowledgeable real estate team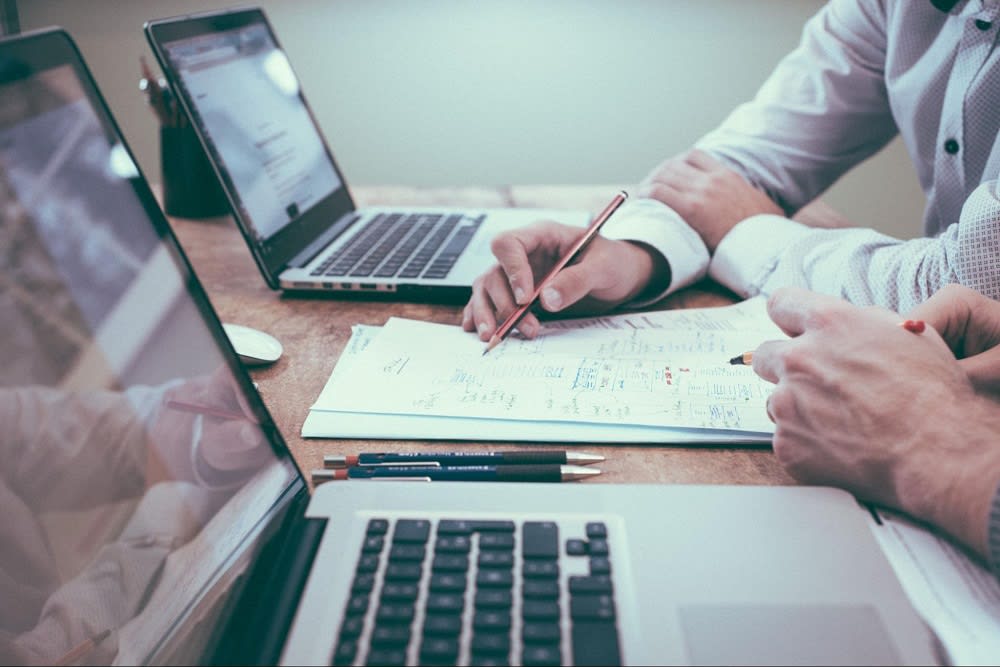 With many things to consider, from the location to the real estate market, you must work with an expert who can guide you on investing in a home in Palm Beach County. An experienced real estate team can provide local insights into the various cities and neighborhoods. The right real estate team will show careful attention and devotion to provide the needed results. Furthermore, your real estate team should be NAR-Certified in Real Estate Negotiation, so you can trust that they can communicate and negotiate with the opposing party to give you what you deserve for your investment property.
With 10 years of real estate experience and many five-star testimonials from actual clients, the
Keller Team
is committed to helping you find a property that would be a worthwhile investment to put in your portfolio.
Interested in investing in luxury real estate in Palm Beach County? Schedule a consultation with the
Keller Team
. They will share unparalleled knowledge of the South Florida market and put all their resources toward your best possible result.
Contact the Keller Team
so they can find the perfect investment property for you!
*Header photo courtesy of Shutterstock