Financial firms from around the world are looking outside New York's coveted Wall Street district to relocate their headquarters and redefine
how finance is run
in the U.S. The
Palm Beaches
are among the hottest locales for leading companies who are ready to emerge in a new location with new offices, finance-savvy populations, and lucrative jobs closely following in tow. Come along with us as we explore the ins and out of the "Wall Street of the South"--Palm Beach County and West Palm Beach.
History is everywhere
West Palm Beach was incorporated as a city in
1894
, making it the oldest incorporated municipality in SE Florida. But before then, the area had been a site of countless historical meetings. After Europeans made contact, they found dozens of native populations thriving in the area with a diverse community who contributed to an economy engaged in the selling of fruits, vegetables, and many more products.
Once the district was settled, West Palm Beach became the center of the
Florida land boom
, an early example of widespread business growth and public services that would continue to define the South Florida economy into the 20th century. A major population boom in the '50s and '60s led to the birth of the first enclosed shopping mall and a revival in the city that lives on today, as evident in the
high-speed passenger rail
and entertainment districts that service visitors and residents to this day.
Before Wall Street moved south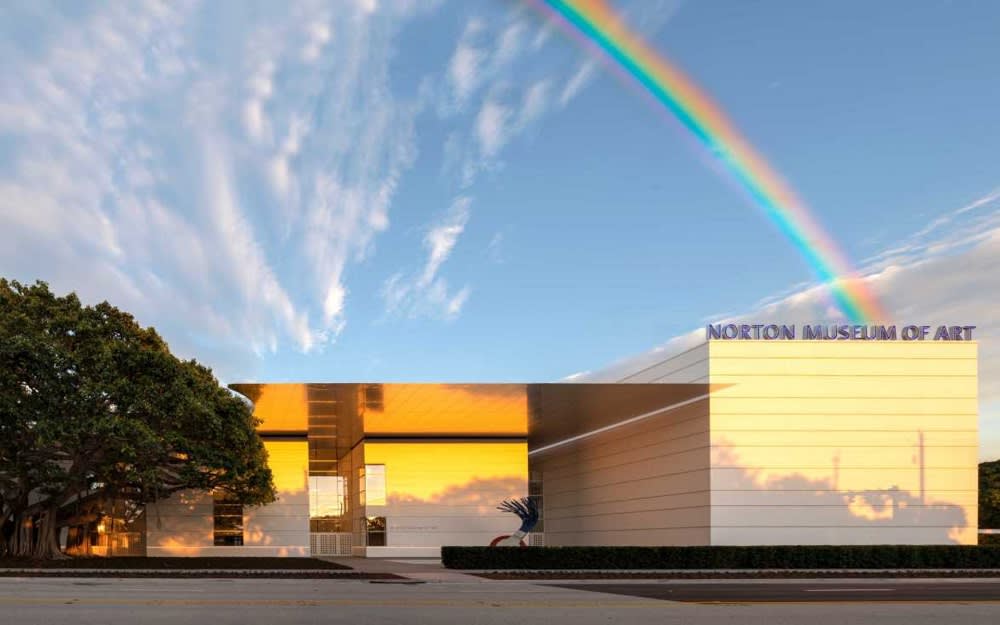 Photo courtesy of Norton Museum of Art
West Palm Beach has been a center for tourism and trade for over a century. And for good reason. Early investors considered the area a "best of all worlds" location in which to settle and begin to develop major building projects that continue to drive the economy today. No wonder there are so many West Palm Beach condos for sale in this district: visitors have a hard time saying goodbye to the Wall Street of the South.
The
Norton Museum of Art
, founded in 1941, is now recognized as a hub for art lovers the world over. Its collection of 19th and 20th-century paintings and sculptures, together with the legendary
Art After Dark
event, ensures that West Palm Beach will remain at the top of the list for artists young and old who seek out the best in visual arts in the U.S.
In 1961, the
Cox Science Center and Aquarium
joined West Palm Beach's array of top-tier educational arenas with its tagline to "open every mind to science." Today, the center features over 100 educational exhibits, a complete digital planetarium, theater, and science lab, which is sure to attract the country's top young talents.
A top-level downtown experience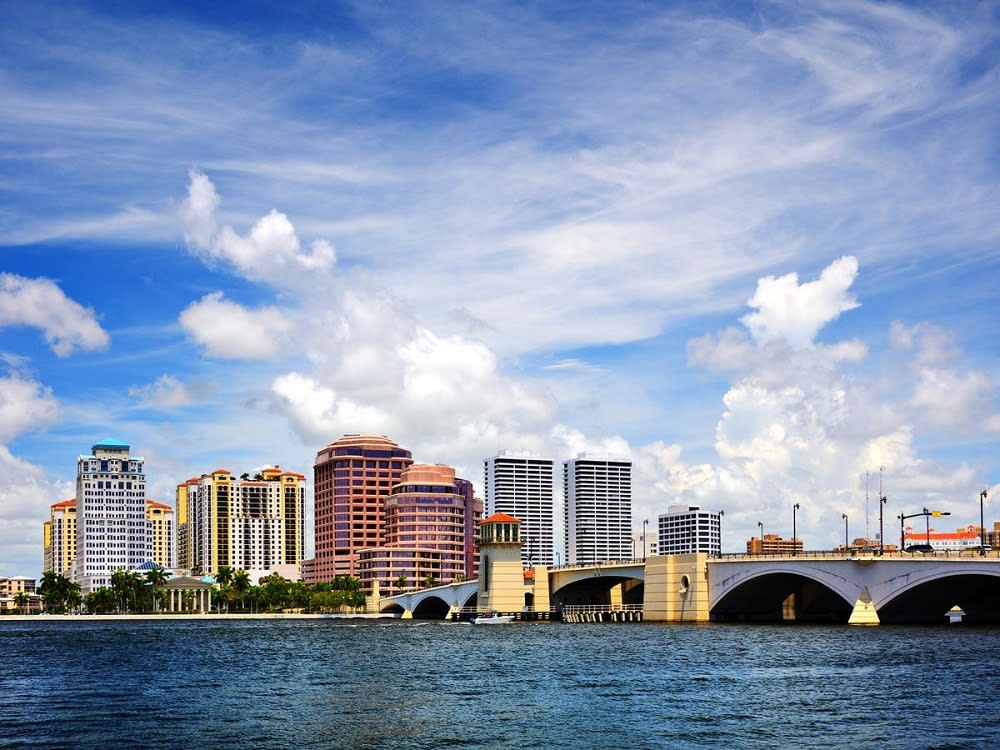 Photo courtesy of Shutterstock
First-time visitors to West Palm Beach may be bowled over by its fantastic stretch of palm tree-lined avenues, sunny beaches, and year-long cultural event calendar, but the so-called "Wall Street of the South" has much more to offer. West Palm Beach's
Clematis Street
--the historical and modern-day beating heart of the city--continues to shell out extraordinary dining, shopping, and historical experiences for visitors.
Start the day
downtown
on Clematis Street at Lynora's and Grease, two legendary eateries in West Palm Beach that offer some of the best pizza and burgers available in the south. Next, try out
Rocco's Tacos & Tequila Bar
for authentic Mexican fare. Take a detour at the Sourbon Kitchen to enjoy an à la carte botanical dining adventure, then cap the night at Clematis Social where you can mix upscale nightlife fun with local music, food and drink specials, and one of the best views of the town.
Take in Palm Beach culture all at once
Palm Beach County hasn't gained a reputation as one of the area's top cultural centers for no reason. Some of the state's most talented artists and artisans have gathered here to display and share their wares--and it's easier to sample the best among them than you might think.
Antique Row
, a long-time West Palm Beach district, is one of the U.S.'s hottest places to collect and view antiques from the 17th century to today. Leading collectors have swarmed to this area for over 30 years to enjoy some of the best in art deco, modern, and decorative furniture, all within comfortable walking distance.
Head north to enjoy more laid-back art galleries, wine tours, diners, and shops at Northwood Village.
This neighborhood
is a great example of what West Palm Beach has to offer when it comes to international appeal. Sample women-owned businesses like Herbs & Earth, local staples like Harold's Coffee House, and dozens of shops that feature the best in South Florida.
Experience South Florida inside and out
West Palm Beach is a haven for visitors and residents who like to make the most of the outdoors. Its consistent, balmy weather that rarely drops below the high 70s means that sightseers and homeowners-to-be can take in the sights comfortably year-round. Check out
Okeeheelee Park
, a protected native area, to see nesting turtles or the
Lion Country Safari
for a drive-in experience that features hundreds of animals on view in their natural habitat.
Locals rank the Mounts Botanical Garden as one of West Palm Beach's most beautiful sights. Go here to sample some of South Florida's rarest plants (over 6,000 of them), butterflies, roses, and palms. Like the rest of the Wall Street of the South, Mounts Botanical Garden has a bustling
event calendar
that's worth checking out any time of year.
Contact a local real estate agent today
If you have any questions or comments about West Palm Beach, get in touch with
The Keller Team
today!